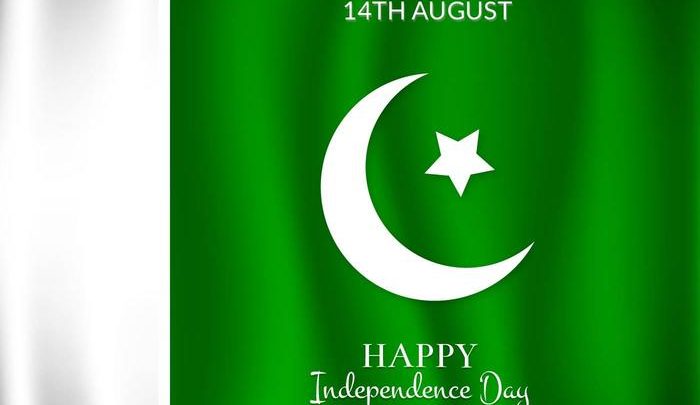 By Qasim Swati (United Kingdom)
Conversion: Conversion is the process of changing or causing something to change from one form to another, but this also means the fact of changing one's religion or beliefs or the action of persuading someone else to change theirs.
Forced Conversion: It is the act of adopting or accepting another religion or belief under threats, constraints, violence, or other action used to coerce (persuade an unwilling person to do something by using force or threat) someone into doing something against their will or better judgement/judgment.
The different religions, practiced in various times, in different parts of the world, include Judaism, Christianity, Islam, Baha'i Faith, Buddhism, Hinduism, Jainism, Sikhism, Taoism, Confucianism, Shinto, Neo-paganism/Modern Paganism and Wicca, among others.
Even religious history is as old as going back to around 5,200 years ago (3,200 BCE). ("The Origins of Writing/Essay/Heilbrunn Timeline of Art History/The Metropolitan Museum of Art." Metmuseum.org. Retrieved 2018 – 03 – 11).
Religions have always played a noticeable role in human history. Even religion is playing a significant part in people's lives today in the 21st century. Religions are used for different purposes by different people in different ways in different parts of the globe these days.
The forced conversion has a unique history of its own, which can tell us how forced conversions used to take place in various parts of the world in the past. Almost the followers of all the religions of the world have tried and contrived (create or bring about, an object or a situation, by the deliberate use of skill and artifice) to convert more people from among those who believed in other religions or who held beliefs, different from their own.
Like certain communities in various parts of the globe, there are reports of forced conversions, taking place, in a South Asian Muslim country, known as The Islamic Republic of Pakistan. Being the sixth-most populous country in the world, with a population of more than 212,742,631 (as of 2017 Census), Pakistan is, area-wise, the 33rd-largest country, with an area of 340,509 square miles (881,913 square kilometres), bordered by China in the far northeast, Iran to the southwest, Afghanistan to the west, India to its east and having a coastline along the Gulf of Oman and the Arabian Sea in the south.
There are several religious minorities, living in Pakistan, including Hindus, Christians, Sikhs, Buddhists, Ahmadis, Parsis (Zoroastrians), Baha'is and others. The population, consisting of different religious minorities, registered in Pakistan, according to the Government of Pakistan's National Database and Registration Authority (NADRA) in 2012, was such, as Hindus (1,414,527), Christians (1,270,051), Ahmadis (125,681), Baha'is (33,734), Sikhs (6,146), Parsis (4,020), Buddhists (1,492) and Others (66,898), which brings the total number of people in Pakistan, belonging to various religious minorities, to 2,922,549. (https://tribune.com.pk/story/430059/over-35000-buddhists-bahais-call-pakistan-home/).
Nevertheless, the International Religious Freedom Report, 2002, by the US State Department, estimates the Christian population in Pakistan to be around 2.09 million, while Ahmadis are said to be 286,000. The same report places Hindus at 2.8 million, Baha'is at 30,000, whilst Sikhs, Buddhists, and Parsis are estimated to be at 20,000 each, which puts these religious minorities at 5,266,000 instead of the figures, given by NADRA, as 2,922,549. (https://www.state.gov/g/drl/rls/irs/2002/14026.htm).
On the contrary, Ishtiaq Ahmed has given a different account about the religious minorities' population, present in Pakistan, in his 2011 book opposite to those, given in the previous statistics. He writes, as mentioned in the book, as "Some independent studies, however, suggest that the non-Muslim population is nearly 10 percent and Hindus, Christians and Ahmadis make up four million each. It is, generally, noted that while majorities play down minority figures, the minorities inflate them. This is especially true of the Ahmadiyya community. Official statistics return less than half a million for them while the Ahmadis claim to be around ten million." (Ishtiaq Ahmed (2011). The Politics of Religion in South and Southeast Asia. Taylor & Francis.p.82. ISBN 978-1-136-72703-0).
Anyway, the report has also presented the concern and worry of the religious minority groups about their underestimate who believe that they are under-represented in census counts by the government of Pakistan.
As reported by the Human Rights Council of Pakistan, the forced conversion occurrences and cases rise and go up in the country. In other words, the cases of forced conversions in Pakistan are growing and increasing. ["Pakistan: Religious conversion, including treatment of converts and forced conversions (2009 – 2012)"]. (PDF). Responses to Information Requests. Government Research Directorate, Immigration and Refugee Board of Canada. January 14, 2013. Archived (PDF) from the Original on May 4, 2017. Retrieved January 17, 2018].
A report in 2014 by the Movement for Solidarity and Peace in Pakistan (MSP) has been published in various newspapers, like India Today, Daily Mail/Mail Online India and Dawn, saying that around 700 Christian and 300 Hindu women are converted to Islam by force in Pakistan every year. One version of the same 2014 report has been titled, as "Pakistan needs a law to protect Hindus from forced conversion", by Reema Abbasi, who is a journalist, author, and columnist in Karachi, Pakistan. This report has been updated on 11 April, 2014. The report claims that the victims of such forced conversions are girls, aged between 12 and 25, who are kidnapped, forced to convert to Islam and made into marrying Muslim men. (https://www.dailymail.co.uk/indiahome/indianews/article-2601827/Pakistan-needs-a-law-to-protect-Hindus-from-forced-conversion.html).
The same girls can also be subjected to such persecutions and victimization, as rape, sexual abuse or violence, forcing into prostitution and sale, as mentioned in the aforesaid report.
Another report, published by Umer Farooq on December 16, 2017, in The Express Tribune, unfolds the concerns of Sikh community in Hangu, Kohat, Khyber Pakhtunkhwa, Pakistan, about their forced conversion to Islam. Titled 'Sikh Community in Hangu being Forced to Convert', the report accuses Yaqoob Khan, the Assistant Commissioner, Tall Tehsil, of forcing members of the Sikh community of the area to change their religion (Sikhism) and embrace Islam, instead. A complaint was also filed against the accused Assistant Commissioner by the District Nazim (the chief elected official of a local government in Pakistan, meaning 'organizer' in English) for minority, Mr. Farid Chand Singh, in response to the attempted forced conversion by the Assistant Commissioner. (https://tribune.com.pk/story/1585150/1-sikh-community-hangu-forced-convert/).
There is another recent case of the forced conversions of two Hindu sisters, as reported by Geo News/Channel on Thursday, March 28, 2019. Titled, as "Timeline: The disappearance of Raveena and Reena", the report says that it was on March 20, 2019, that two sisters, Raveena Meghwar,12 and Reena Meghwar,15, coming from a Hindu community in the Daharki area of Ghotki District in Sindh, Pakistan, went missing. It was a time when the Hindus were celebrating Holi (a Hindu spring festival, celebrated in February or March in honour of Krishna) in the area, where the two girls disappeared on the same night.
Another report says that Raveena and Reena are 13 and 15, respectively. However, other reports show that the two sisters might be 18 and 20 instead, while no such documented evidence has been provided so far. The family of the girls and other members of the Hindu community accuse six men, from an influential Muslim background in the region, to be responsible for abducting the two girls and forcibly converting them to Islam and marrying them. (https://www.geo.tv/latest/232320-timeline-the-disappearance-of-raveena-and-reena).
On one hand, the Hindu community protests against such conversions of the two Hindu sisters and their father and two brothers searched the whole area for the girls, asking everyone about their whereabouts. Even the girls' father is screaming in Ghotki Police Station for recovering his daughters, as it has emerged on a You-tube video. (https://www.youtube.com/watch?v=kmwP8iH7U2Y).
On the other hand, the two girls are shown in a video, in which they are said to have embraced Islam willingly and where their names have been changed from Raveena to Aasia and Reena to Shazia.
However, a report, published in The Economic Times on March 24, 2019, says that 'Pakistan Prime Minister orders probe into forced conversion and marriages of 2 teenage Hindu girls.' (https://economictimes.indiatimes.com/news/international/world-news-pakistan-pm-orders-probe-into-forced-conversion-and-marriages-of-2-teeange-hindu-girls).
As fake news or junk news and hostile propaganda on social media play a massive negative and toxic (harmful, poisonous, malignant) role throughout the world these days, so, this is very important to conduct an entirely and thoroughly 'Independent Inquiry' into the case of Raveena and Reena and do justice to those who have been negatively affected and impacted by this entire scenario.
Qasim Swati is a freelance journalist, writer, and human rights activist, based in the UK, and can be reached at https://qasimswati.com or mailto:info@qasimswati.com.