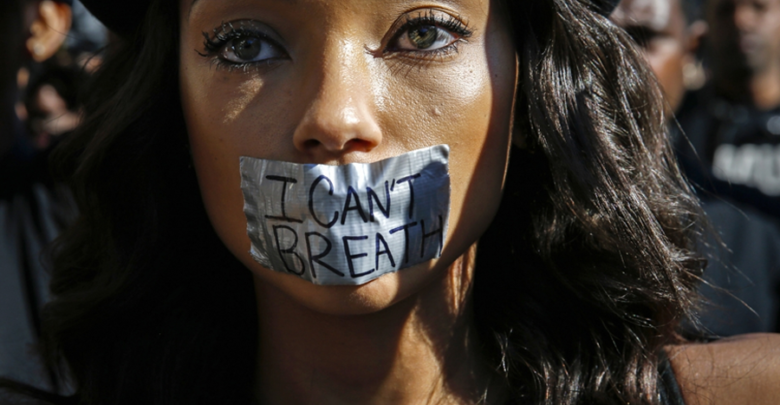 By Qasim Swati (United Kingdom)
Is Rape a Human Rights Abuse and Violation?
Before answering this question, it is important to shed some light on the various terms, in association with rape, the different types of rape, the several kinds or types of rapists and the impacts or consequences of rape for its victim (s).
Sex: It means a sexual activity (mainly with reference to people), specifically, including sexual intercourse, love-making, intercourse, act of love, sexual relations, intimate relations, going to bed with someone, sleeping with someone, making love, intimacy, carnal knowledge, sexual relations, sex acts, etc. Sex also means a physical activity between people, involving the sexual organs. The various terms or terminologies, used in different contexts, for sex or sexual activity, include the following: 
Fornication: It is a sort of sexual intercourse between people not married to each other.
Extramarital Sex: Sex or sexual intercourse done between a married person and someone other than his or her spouse is known as extramarital sex.
Adultery: Voluntary sexual intercourse between a married person and a person who is not their spouse is called adultery.
Cuckoldry: A situation when a man whose wife deceives him by having sexual relations with another man is referred to as 'cuckoldry'.
Prostitution: This is what we call the practice or occupation of engaging in sexual activity with someone for payment.
Bang: Some people use the word 'bang' for having sex with somebody or having sex with someone.
Shag: Shag is a British slang term for sexual intercourse or for making love with someone. This word is also used as a noun for an act of having sex or a sexual partner.
Screw: This is a word used by some people for having sex or the act of sex or a sexual partner.
Copulation: This is more systematic and scientifically to use the word 'copulation' rather than sexual intercourse for having sex. This is the word to be used more appropriately for describing sexual practices of both animals as well as humans.
Cohabitation: The state or condition of living together and having a sexual relationship without being married is known as cohabitation. In other words, if two people, particularly, a man and woman who are not married, but live together and have a sexual relationship, is called cohabitation.
Sexual Assault: Sexual assault has been defined, in the Merriam-Webster.com, as "an illegal sexual contact that usually involves force upon a person without consent or is inflicted (as because of age or physical or mental incapacity) or who places the assailant (such as a professional, like a doctor, etc.) in a position of authority or trust."  According to the Metropolitan Police, "A sexual assault by penetration is when a person penetrates another person's vagina or anus with any part of the body other than a penis, or by using an object, without the person's consent."
Rape: Rape is defined in the Dictionary.com as, "Unlawful sexual intercourse or any other sexual penetration of the vagina, anus, or mouth of another person, with or without force, by a sex organ, other body part, or foreign object, without the consent (permission for something to happen or agreement to do something) of the victim." However, the same word is defined by the Metropolitan Police, as "Rape is when a person intentionally penetrates another's vagina, anus or mouth with a penis, without the other person's consent." On the other hand, rape, according to the Cambridge Dictionary, is a situation when "to force someone to have sex when they are unwilling, using violence or threatening behaviour; or it is the crime of forcefully having sex with someone against their wishes."
The Definition of Rape in the UK: "Rape is a statutory offence in England and Wales, which, according to the UK law, happens when one person penetrates another with their penis without the consent (against the will) of the person being penetrated." This is classed as "Assault by Penetration" (section 2), if a victim is penetrated with an object, by force.
The Causes of Rape or Sexual Violence: Some of the reasons, causes, incentives, and stimuli behind sexual abuse or rape include such factors, as evolutionary pressures; attitudes of the rapists/perpetrators towards the victims; certain laws;  specific ethical standards; psychopathy (mental illness or disorder); sexual pleasure; sadism (the tendency to derive pleasure, especially sexual gratification, from inflicting pain, suffering, or humiliation on others); power; anger; socio-economics/social economics (the social science that studies how economic activity influences/affects and is shaped by the social process); and military conquest, etc.
Types or Kinds of Rape: Rape can be perpetrated and committed in various parts of the world in different forms, situations, and circumstances. Nevertheless, some of the kinds or types of rape include the following:
Rape by Deception: This is the type of rape where the predator, attacker or perpetrator uses deception, fraudulent actions or statements to rape their victim, despite having the compliance and agreement of the person being raped.
Unacknowledged Rape: This is a sexual experience meeting the legal requirements of rape, but not labelled by the victim as rape.
Genocidal Rape: Genocidal rape is the action of a gang or group carrying out acts of mass rape during wartime against the people deemed by them as their enemy, as part of a campaign of genocide.
Corrective/Curative or Homophobic Rape: It is a kind of targeted rape as a form of punishment against non-heterosexual (or homosexual) members of the society, like lesbians, gays, bisexual and transgender people, believed by rapists as a technique or way of correcting their sex or gender.
Campus Rape: This type of rape is the sexual attack or assault of a student who attends an institution of higher learning, like a college or university.
Serial Rape: The kind of rape committed by someone over a (comparatively) lengthy duration of time on a number of victims is known as serial rape.
Gang Rape: When involving, at the minimum, two or more rapists or perpetrators while sexually abusing someone, this sort of rape is called gang rape.
Prison Rape: This scenario of sexual violation is occurring in prison by inmates (persons living in an institution, such as a prison or hospital) of other inmates or rape of inmates by staff or rape of staff by inmates.
Statutory Rape: Statutory rape is a non-forcible sexual activity in which one of the individuals is under the age of consent. In some jurisdictions, sexual intercourse with a minor is referred to as statutory rape.
Marital Rape: Also known as Spousal Rape, this is the act of sexual activity or intercourse with one's spouse (wife or husband) without their consent or permission.
Gray Rape/Grey Rape: Referred to as being somewhere between denial and consent and even more confusing than date rape, by Laura Sessions Stepp in her 2007 Cosmopolitan article "A New Kind of Date Rape", gray rape is the kind of sex for which permission, willingness or consent is not clear, but vague and confusing.
Date Rape: Being a form of acquaintance rape, date rape is referring to a kind of rape in which there has been some sort of likely sexual relationship or romance between the two sides of people/parties. Referring, usually, to various kinds of rape, like drug-facilitated sexual assault (DFSA) and acquaintance rape, date rape is a non-domestic type of rape where the perpetrator, attacker or rapist knows the person who becomes the victim.
Acquaintance Rape: It is committed, conducted or perpetrated by someone who knows who their victim is. In other words, it is rape by a person who is known to the victim. Some of such acquaintances include such people the victim is dating, can be a professional, like a medical doctor, a religious official, therapist, counsellor, spouse (wife or husband), another family member, employer, co-worker (colleague) or classmate, etc.
Rape of Children: Being a form of child sexual abuse, the different kinds or scenarios of the rape of children include such situations, as child-on-child sexual abuse; incestuous (involving or guilty of incest) sexual relations between persons/people who are so closely related [like parents, grandparents, aunts, uncles, sisters, brothers, daughters or other such family members] that their marriage is illegal or forbidden by custom) rape.
Payback Rape: Also known as Revenge Rape or Punishment Rape, this type of rape, mainly the rape of a female member of a family, commonly by a group of several males of an antagonistic, hostile or enemy family, is carried out, in order to disgrace and humiliate the male relatives of that family (her father, brothers, sons, etc.) as a form of punishment for the wrongdoing done by the family of the victim (the female) against the perpetrators, predators or rapists, previously.
War Rape: Being committed, significantly, as a source or means of psychological warfare, war rape is, often, perpetrated by civilians, soldiers and other fighters or combatants against the girls or women of the enemy nation or enemy country by raping the women themselves or forcing them into sexual slavery or prostitution.
Exchange Rape: This is the sort of rape emerging or occurring, and resulting from solidarity-displaying or bargaining among men.
Punitive Rape: In order to discipline or punish the victims, punitive rape is conducted or carried out as a means of obtaining their objective by rapists.
Status Rape: Originating or resulting from differences in social class or hierarchy, such a sexual activity takes place in the form of status rape.
Theft Rape: When a man or woman is kidnapped or abducted and being raped, or used as a prostitute or sexual slave, is known as theft rape.
Different Kinds or Types of Rapists: The various types of rapists include such categories of rapists, as sexual gratification rapist, sadistic rapist, power rapist and anger rapist.
Negative Impacts and Effects of Rape on the Victims: There are various repercussions, after effects, serious consequences, and unpleasant effects, as results of rape, experienced by the survivors and victims of rape. Some of such impacts include pregnancy; urinary tract infections (UTIs); chronic pelvic pain; vaginismus (painful spasmodic contraction of the vagina in response to physical contact or pressure, especially during sexual intercourse); dyspareunia (difficult or painful sexual intercourse); hypoactive sexual desire disorder (a sexual dysfunction, characterized as the absence or lack of sexual fantasies and desire for sexual activity); vaginitis (inflammation of the vagina); vaginal or anal infection or bleeding; HIV/AIDS and other sexually transmitted diseases (STDs) or STIs (sexually transmitted infections); psychological negative effects (like self-blame, suicidal thoughts, steps and acts) and worse sociological consequences for the victims of rape and their maltreatment by the relevant society, especially in the third world countries.
Above all, there are more serious and unpleasant impacts of adult-on-child rape, specifically incestuous rape, for the rape victims. Such bad effects on the victims of rape include destructive behaviour; substance abuse/drug abuse; criminality in youth and adulthood; suicide; learning or school issues and problems; sexualized behaviour; chronic pain; neurosis (a mental illness resulting in high levels of anxiety, unreasonable fears and behaviour and, often, a need to repeat actions for no reason); somatisation/somatization (the manifestation of psychological distress by the presentation of bodily symptoms); depression; anxiety; poor self-esteem; post-traumatic stress disorder; eating disorders, and such other relevant social, physical, emotional and psychological impacts and effects.
Sexual violence, sexual assault, and rape against women are some of the examples of serious violations and abuses of human rights. Even though not only women, but men and boys experience such human rights violations at some point in their lives as well, yet women are more exposed to and affected by sexual violation than any other gender. This is the reason why it is reported by the World Health Organization that over 35% of women become the victims of sexual and physical violence in their lifetime (World Health Organization (20 June, 2013) violence against women: 'a global health problem of epidemic proportions'. Geneva: News Release).
However, whether this is rape or sexual assault, the act is deemed to be a serious crime in either case, as reported by the Metropolitan Police.
Being a fundamental and significant document in the history of human rights, the Universal Declaration of Human Rights (UDHR) has strongly defended the basic rights, to which all human beings are entitled to, irrespective of their individual and different backgrounds.
Article 1 of the Universal Declaration of Human Rights says: "All human beings are born free and equal in dignity and rights…..". But rape deprives a person of their right to have an independent status and their equality in dignity and rights, because, if a person is sexually abused, such a condition or state is known as rape which is  disrespect and disgrace to the person who is being raped. Such a person is being humiliated in the eyes of others. Thus, rape is a serious human rights violation.
Similarly, Article 2 of the UDHR states, as: "Everyone is entitled to all the rights and freedoms set forth in this Declaration, without distinction of any kind, such as race, colour, sex, language, religion, political or other opinions, national or social origin, property, birth or another status." However, no consideration and respect are given to such rights and freedoms of people, as mentioned in Article 2 of the Declaration when they are targeted, attacked and raped by their predators and perpetrators. Anyone can be raped and sexually abused by rapists, irrespective of their national or social origin, sex, colour, religion/belief, language, opinion, birth or another status in the society.
Likewise, it is mentioned in Article 3 of the Universal Declaration of Human Rights, as: "Everyone has the right to life, liberty and security of person." Nevertheless, rape takes away all these three rights of a person when they become a victim of rape. In some cases, the victims of rape are even killed by their predators. Such liberty of the victims, as to own their bodies, is also taken away and snatched by rapists when they are being raped. Accordingly, their right to security of person is also seized and grabbed by the attackers when the people are subjected to sexual exploitation.
In the same way, Article 5 of the Declaration states, as: "No one shall be subjected to torture or to cruel, inhuman or degrading treatment or punishment," but we see that the victims of sexual abuse are tortured, put to different cruel practices, treated inhumanely, disgraced and punished in various ways by those who rape them.
In light of all this conversation, it is crystal-clear that rape is a serious, heinous, wicked, evil and nasty human rights abuse and violation.
Qasim Swati is a freelance journalist, writer, and human rights activist, based in the UK, and can be reached at https://qasimswati.com or mailto:info@qasimswati.com.