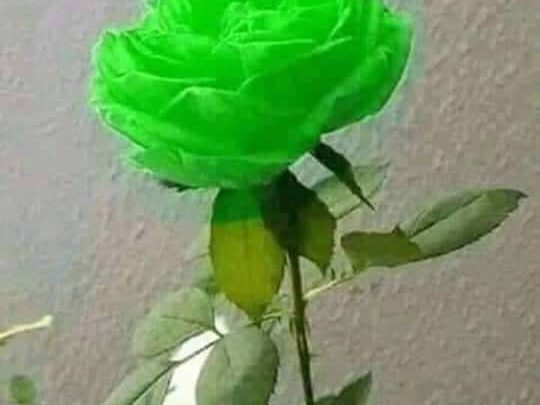 By Qasim Swati (United Kingdom)
The Yemeni Civil War (2015 – Present) is an ongoing conflict, beginning in 2015 between Houthi armed movement and the Yemeni government, led by Abdrabbuh Mansur Hadi, that has done an enormous damage to the economy and caused a colossal destruction to the population of the country so far. Since the start of the war, it has been estimated that more than 112,000 people have lost their lives, including over 12,600 civilians. Almost 500 citizens of Saudi Arabia have also been killed in some 1700 cross-border attacks, carried out by Houthi militias, as claimed by Abdallah al-Moallimi, the Saudi ambassador to the United Nations, and published in Al Arabiya English (a Saudi free-to-air television news channel broadcast in Modern Standard Arabic) on Tuesday, 02 August, 2016.
Some 49,960 individuals have also been injured, as a result of the war, 10,768 of them are civilians alone. This conflict is also responsible for the displacement of nearly 3,154,572 people, and the deaths of around 84,701 children from starvation, while as many as 2,556 people have died in the country due to a cholera outbreak, from April 2017 to October 2018 only.
The current civil war in Yemen has created a situation of an extremely dangerous and serious humanitarian crisis for the entire country. Even in the beginning of the conflict, nearly 10,160,000 Yemenis were deprived of electricity, food and water, resulting from the war, as reported by CNN on the 8th of April 2015.
Similarly, it was reported by Oxfam (a confederation of 19 independent charitable organizations, founded in 1942, and focusing on the alleviation of poverty worldwide) that there was not enough food for over 10 million people in Yemen to eat, while more than 13 million civilians did not have access to clean water in the country.
Some of the shameful and deplorable outcomes of the present Yemeni Civil War include such heinous crimes, as human trafficking and smuggling of Yemeni women and children, lawlessness, civil unrest, prostitution on women and child sex workers (not only for Yemenis, but also a big social issue in Yemen for migrant workers, for example, migrant workers from Somalia, especially women and children being hugely vulnerable to human trafficking) and recruitment of children into the armed forces, as young as between the ages of 13 and 17 or even 10-year-olds, etc.
Mal-nourishment is another element of humanitarian crisis, resulted from the ongoing Yemeni Civil War, because 1.8 million children suffered from malnutrition in the country in 2018, as reported by The New York Times.
The education system of Yemen has been gravely affected; the economy seriously suffered, while  the living conditions of Yemeni people are worse, as they do not have such facilities and basic human needs, as access to clean water, clothing, shelter, food and safety, among other necessities of life. Hygiene, sanitation and the lack of water are some of the world's worst problems faced by Yemenis, as there is a huge shortage of water, which has doubled the price of drinking water in the country.
The agriculture sector of Yemen has also been devastatingly hit by the Yemeni Civil War, and about 6 million of people are at the risk of starvation and 13 million have to go hungry on a daily basis, as reported in March, 2017.
But the story of the suffering and hardships, experienced by the Yemeni people does not end here, as a serious humanitarian crisis is still going on in the country and the worst is still to come, due to the deteriorating situation and instability in Yemen.
Even in the beginning of last year, the United Nations had warned on 14 February 2019 that 'humanitarian crisis in Yemen remained the worst in the world', with an estimated 24 million people in Yemen being in need of protection and assistance, hundreds of thousands of lives being threatened by famine, 14.3 million people being classed in acute need, over 20 million people in the country being food insecure, 17.8 million Yemenis having no access to sanitation and safe water, while 19.7 million people being without the availability of an appropriate and sufficient healthcare, as reported by the UN.
UNICEF, UK is one of 36 UNICEF National Committees, based in industrialised countries, which is worried about the likely devastating impact of the spread of coronavirus on the people of Yemen, particularly, the children. It believes that 80% of Yemenis are in need of protection and humanitarian aid, as the health system of the country is at the brink of collapse. Millions of children do not have access to sanitation facilities, water, enough food and are facing a hazardous threat in the form of cholera. "Over 12 million children in Yemen were already in danger. Now, coronavirus threatens their lives, too," as claimed by UNICEF, UK. It is also concerned, in regards to the safety of children, as 1.71 million children are internally displaced in the country, and that no place in Yemen is safe for children, as stated by the United Kingdom Committee for UNICEF, in its UNICEF Yemen Appeal.
Qasim Swati is a freelance journalist, writer and human rights activist, based in the UK, and can be reached at https://qasimswati.com or mailto:info@qasimswati.com.