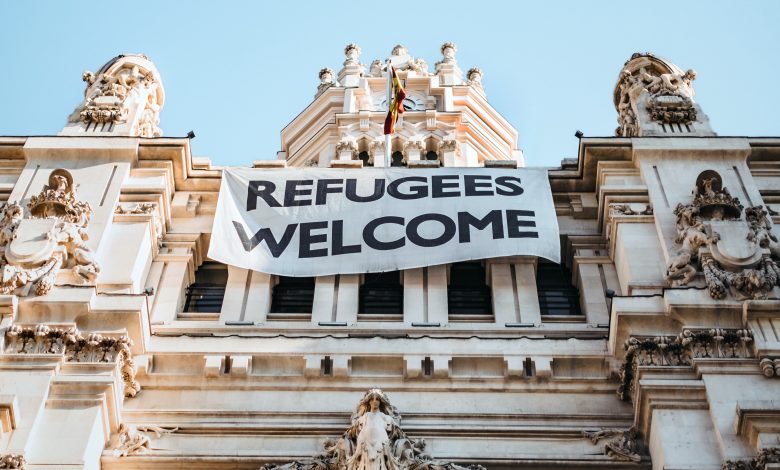 By Qasim Swati (United Kingdom)
As reported by The New Humanitarian (a non-profit and an independent news agency, focusing on humanitarian stories), international migrants make up around 3.5% of the world's population, where there are almost as many as 71 million people who are displaced at present. Nearly 26 million of them are refugees who have been forced to flee their countries because of certain factors, like persecution, human rights violations, poverty and conflict, among others. However, approximately, 50 percent of the world's refugees are children under the age of 18.
It has also emerged from the same report that some 56,800 migrants have disappeared or lost their lives between 2014 and 2018, as estimated by the Associated Press. Even nearly 8,000 migrant deaths were recorded by the United Nations in just 2016.
These migrants are so desperate for leaving their countries of origin and reaching their countries of destination that they use different methods, resources and routes while migrating. For instance, migrants from Central American region (such as Panama, Nicaragua, Honduras, Guatemala, El Salvador, Costa Rica and Belize) use the US-Mexico border to reach the US and seek asylum while dreaming of starting a new life there.
Similarly, a large number of migrants make their treks, voyages and tramps via the Balkan Peninsula or simply the Balkans to reach Europe, (especially the United Kingdom, France, Belgium and Germany) where they undertake their journeys through such regions and countries, as Turkey, Serbia, Romania, North Macedonia, Montenegro, Kosovo, Greece, Cyprus, Croatia, Bulgaria, Bosnia and Herzegovina, Albania, Italy, and, sometimes, Slovenia and Moldova as well.
These days, many migrants from Africa, Iraq,  Iran, Syria, Lebanon, Afghanistan, Pakistan, Bangladesh, India and such other countries try to come to Europe through the Mediterranean Sea on boats and migrate as such.
In the same way, some people do their best to reach Australia and New Zealand by air, ships and boats, where they intend to seek asylum or use other various ways of staying in those countries.
These migrants face numerous challenges, perils, problems and hardships while trying to leave their home countries and commence their lives afresh in the countries of their destination. As a result, many of them meet their deaths by drowning, as their boats sink and they drown in the water. Some of these migrants face deaths by shooting at some crossing regions, while struggling to reach their destination. They also have to travel through deserts and/or conflict zones, where they are maltreated and exploited by human traffickers in different forms. These migrants are targeted by their perpetrators and predators while being on their way to carry on their journeys. Consequently, they become the victims of kidnapping and torture for ransom by the  hands  of gangs and drug cartels. They also face the risk of attacks by bandits, muggers and other criminals, where various human rights violations and abuses are perpetrated against them, including physical and mental torture, sexual assaults and abuses and other such heinous crimes against humanity. Depending on their personal and individual circumstances, these migrants face other problems, too, like shortage and unavailability of food, shelter, clothing and other basic human needs, the danger and possibility of catching miscellaneous diseases and the lack of healthcare facilities, etc.
While shedding some light on desperate journeys by migrants, the UN Refugee Agency (UNHCR) has revealed that there were 3,771 deaths of migrants at sea in 2015; 5,096 in 2016; 3,139 in 2017, and 2,275 in 2018, one after another, during crossing the Mediterranean Sea to Europe by migrants. Nevertheless, the number of deaths of migrants recorded along routes at Europe's borders was 144, 72, 75 and 136 in 2015, 2016, 2017 and 2018, respectively. It means that there was one death for every 269 arrivals in 2015, one death for every 71 arrivals in 2016, one death for every 55 arrivals in 2017, while one death for every 51 arrivals in 2018.
Nonetheless, the rate of deaths per number of people attempting such perilous journeys (both at sea as well as on land) may be several times higher than depicted in this report, because many deaths of migrants, occurring during these  dangerous voyages and treks, go unreported due to the nature of the adventure.
Recently, dozens of migrants died on November 24, 2021, after their boat sank near Calais, when crossing the English Channel illegally in a bid to come to the UK from France. However, drowning of migrants into the sea is not a new and unusual phenomenon in the history of migration, because so many migrants used to drown after sinking their boats in the sea, when people used to try illegal entry into the UAE and other Arab countries from Pakistan, India, Bangladesh, Afghanistan and other such regions during 1970s and 1980s when migration to the Middle East was very attractive to migrants in the past.
Qasim Swati is a freelance journalist, writer and human rights activist, based in the UK, and can be reached at https://qasimswati.com or qasimswati2003@yahoo.co.uk.