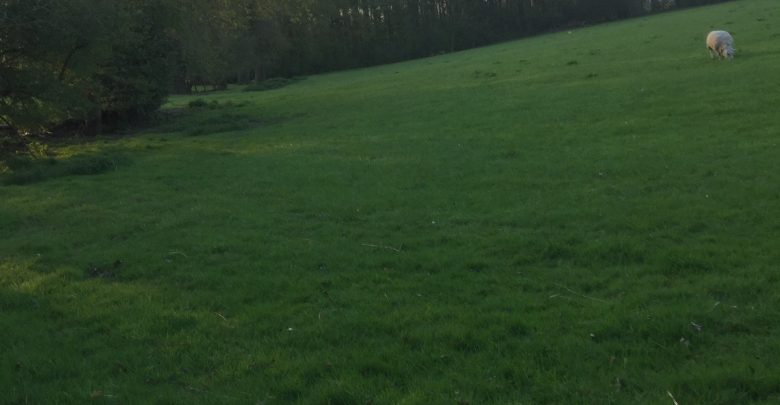 By Qasim Swati (United Kingdom)
Having its roots in some of the decisions, made by the Caucasian Bureau (Kavburo) and Joseph Vissarionovich Stalin (a Soviet politician and Georgian revolutionary), the conflict of Nagorno-Karabakh is not a new issue, but it dates back to as early as 1918 – 1920 when the Armenian-Azerbaijani War (a series of short wars or conflicts in 1918, then, from 1920 to 1922) took place between Azerbaijan and Armenia over various regions, including Karabakh, meaning both countries were fighting with each other for having control over these regions after the Russian Revolution of 1917.
Internationally recognized as part of Azerbaijan, but mainly ruled by the Republic of Artsakh (formerly known as Nagorno-Karabakh Republic), Nagorno-Karabakh is a disputed territory, in the form of a de facto independent state with an Armenian ethnic majority within the boundaries of Azerbaijan.
Although the existing conflict started in 1988, yet it has its origins in early 20th century, as already mentioned, which led to a series of conflicts and fighting between the belligerent sides, including the Nagorno-Karabakh War (1988 – 1994), the Border Clashes (1994 – 2016), the Violence of 2010, the Continued Fighting between 2011 and 2013, the 2014 Armenian-Azerbaijani Clashes and the Armenian Mil Mi-24 Shoot-down of 2014, the Occasional and Periodic Fighting in 2015, the 2016 Nagorno-Karabakh Clashes/Four-Day War (2016), the 2018 Armenian-Azerbaijani Clashes, the July 2020 Armenian-Azerbaijani Clashes and the September 2020 Nagorno-Karabakh Conflict  (the ongoing fighting between the two sides), etc.
Regardless of who is to blame for this war between Nagorno-Karabakh/Armenia and Azerbaijan, this is confirmed that numerous human rights have been violated and abused by both sides, involved in the conflict. Many soldiers and civilians (including men, women, children, the disabled, the sick and the elderly) have been killed and wounded, as a result of the ongoing war between the Republic of Artsakh (Nagorno-Karabakh Republic)/Armenia on one side and Azerbaijan on the other.
It is estimated that this war has claimed the lives of some 28,000 to 38,000 people between 1988 and 1994, while around 3,000 persons have lost their lives during the period between May, 1994 and August, 2009. However, the conflict has led to the loss of as many human lives as 545 – 551 between 2010 and 2020.
Known as the 2020 Nagorno-Karabakh Conflict, the ongoing war, starting on the morning of 27 September, 2020, along the Nagorno-Karabakh Line of Contact, between Azerbaijan and the self-proclaimed Republic of Artsakh, supported by Armenia, in the controversial, contentious and disputed region of Nagorno-Karabakh, has resulted in the violations of many human rights in the form of killing, injuring, torturing and displacing civilians and destroying their lands, homes and other properties.
Besides killing and wounding a large number of servicemen and mercenaries on both sides, many civilians have lost their houses, properties, businesses, jobs and normal way of living their lives. Similarly, a considerable number of non-combatant civilians have got injured and lost their lives, including many Armenian and Azeri/Azerbaijani civilians, whilst injuring 2 French and 3 Russian journalists and 1 Iranian civilian recently due to the current fighting between Armenia and Azerbaijan.
A report published on Wednesday, October 14, 2020, in the Deutsche Welle (DW), a German international broadcaster and one of the most successful and relevant international media outlets, says, as "Half of the population of the Nagorno-Karabakh region have been displaced since fighting erupted last week between Armenian separatists and Azerbaijan," as reported by rebel officials. The report further goes on to mention: "According to our preliminary estimates, some 50% of Karabakh's population and 90% of women and children – some 70,000 to 75,000 people – have been displaced," Karabakh Rights ombudsman, Artak Beglaryan, told the AFP news agency.
While exaggerating the number of enemy injuries and casualties and downplaying the number of their own fatalities and losses by both sides, no exact calculation or evaluation of combat losses can be made at present, resulting from the current 2020 Nagorno-Karabakh conflict, starting on September 27, 2020, but it is estimated that both Armenia and Azerbaijan have suffered a lot. However, "nearly 5,000 people (with over 2,000 from each side) have been killed during this war", according to the Russian President Vladimir Putin, as reported by the BBC on Friday, 23 October, 2020, despite two failed Russian-brokered agreements for ending the fighting between the two neighbours and parts of the former Union of Soviet Socialist Republics (USSR).
There are also fears and concerns about developing a potential full-blown/full-scale war between Azerbaijan and Armenia, if the two sides do not reach a durable and long-established cease-fire agreement for resolving the conflict peacefully, in which case, more human rights violations may take place in the region.
Qasim Swati is a freelance journalist, writer and human rights activist, based in the UK, and can be reached at https://qasimswati.com or mailto:info@qasimswati.com.