Human Rights
Recent
The Contribution of the Christian Community to the Pakistani Society and Human Rights Violations against Christians in Pakistan: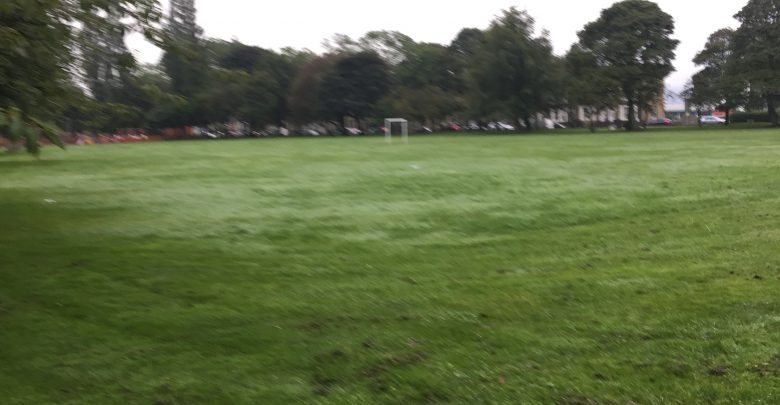 By Qasim Swati (United Kingdom)
Making up 2% of the Pakistani population, there are around 4,015,000 Christians in Pakistan, as estimated in 2020. The Christian community has played a significant role in the Indian Independence Movement, which resulted in the existence of two sovereign countries of the Indo-Pak subcontinent, India and Pakistan. The Christians of Pakistan have positively contributed a lot to the Pakistani society since 1947 onwards.
Whether this is the Pakistan Air Force or the Pakistan Army, the Pakistan Navy or the Civil Services of Pakistan or Police Department, the Department of Education or the Entertainment Industry, Sports or academic activities in Pakistan, the Pakistani Christians have created and gained an enormous reputation and fame in every aspect of life in the country in some way. For instance, the renowned Christian figures in the Pakistan Air Force include such people, as Air Vice-Marshal Eric Gordon Hall (1922 – 1998), a former Director-General of the Civil Aviation Authority, Pakistan Air Force bomber and fighter pilot, who served in the Pakistan Air Force (PAF) for 30 years since 1947 until 1977; Air Vice-Marshal Michael John O'Brian (1928 – 2002); Air Commodore Patrick Desmond Callaghan (1926 – 1992); Group Captain Cecil Chaudhry (1941 – 2012), a Pakistani academic veteran fighter pilot and human rights activist; Air Commodore Nazir Latif (1927 -2011), an ex-Director-General of the Operations and Plans at the Air Headquarters, Islamabad, and a former Pakistan Air Force officer; Wing Commander Mervyn Leslie Middle-coat (1931 -1971); Squadron Leader Peter Christy (1937 – 1971), a former bomber pilot in the Pakistan Air Force and weapon systems officer, and Flight Lieutenant, William D. Harney.
Similarly, few of the many top Christian names, who served in the Pakistan Army, include such figures, as Major General Julian Peter (the first Christian Major General in the Pakistan Army, who delivered his sincere and devoted services for Pakistan since 1965 until 2002); Major General Noel Israel Khokhar, the first highest ranking Christian serving officer in the Pakistan Army; Brigadier Samson Simon Sharaf, who served in the Pakistan Army for 33 years from 1972 until 2005; Brigadier Mervyn Adrian Cardoza (1922 – 2010), a former one-star general in the Pakistan Army, and Brigadier Daniel Austin (1935 – 2013), a Christian Brigadier in the Pakistan Army.
However, Pakistani Christians have served in the Pakistan Navy, too, like Rear-Admiral Leslie Norman Mungavin (1925 – 1995), who was a two-star rank admiral in the Pakistan Navy and defence diplomat who served as vice-chief of naval staff from 1975 until 1977, as well.
The famous Christian names in the Pakistani civil services, police department and politics include Manuel Misquita (the former Mayor of Karachi under the British Raj, elected in 1945, while becoming the first and to date its only Catholic mayor, who also served as President of the Karachi Goan Association, twice); Doctor Dilshad Najmuddin (1933 – 2018), who served both as an Inspector General of the Police Service in Pakistan and also as the Director of the Pakistan Narcotics Control Board (PNCB); Clement Shahbaz Bhatti (1968 – 2011), a former Pakistani Catholic Christian politician, elected as a member of the National Assembly (MNA) in 2008 and being the first Federal Minister for Minorities from 2008 until his assassination on 2 March, 2011, in Islamabad (as being the only Christian in the Cabinet); Naveed Aamir Jeeva (a Pakistani Christian politician of Pakistan Peoples' Party [PPP], being a member of the National Assembly of Pakistan [MNA] since August 2018 and has been an ex-member [MPA] of the Provincial Assembly of the Punjab Province of the country in 2002) ; Kamran Michael (a Pakistani politician, elected as a member of the Senate of Pakistan, having served on several key posts in the government).
Likewise, the well-known Christians in the Pakistani entertainment industry include Sunita Marshall (a television actress and Pakistani fashion model); Nirmal Roy (a Pakistani singer and musician from Lahore); Alycia Dias (a famous Pakistani playback singer); The Benjamin Sisters (a Pakistani singing group of three sisters, Beena, Nerissa and Shabana Benjamin); Roger David/Bohemia (a Pakistani-American record producer and rapper), and Azekah Daniel (a Pakistani actress), etc.
In the same way, there are also such prominent and celebrated members of the Christian community in Pakistan, who have played a great and active role in the field of sports, as Shazia Hidayat (a former Pakistani track and field athlete); Sidra Sadaf (a Pakistani woman cyclist, being the winner of a silver medal at the 11th South Asian Games in Dhaka, Bangladesh, held in January, 2010); Ian Fyfe (a former sports journalist, coach and cricketer from Karachi, Pakistan); John Permal (being the fastest human in Pakistan for a decade from 1964 until 1974); Jacob Harris (an ex-sports coach and a top cricketer from Karachi, Pakistan), and Jack Britto (1926 – 2013), a former Pakistani Olympic field hockey player and so on.
Despite many valuable contributions made to the Pakistani society by the Christian community in the country, the Christians in Pakistan are not being treated fairly, justly and equally, as there are reports of human rights violations and abuses against the Christian community in Pakistan. The reported human rights abuses and violations against the Christian community of Pakistan include such evil, cruel and inhuman acts and deeds, as persecution, harassment, discrimination against the Christians and other hostile activities in the form of killing Christians, destroying and confiscating their lands and properties, burning and attacking their houses and churches and sentencing them to death on the pretext or excuse of blaming them for blasphemy, extremist violence against Christians by certain people (who claim to be true Muslims and devoted followers of Islam), forced displacements and such other anti-Christian steps.
There are many instances of victimization and persecution of Christians in Pakistan, which Farahnaz Ispahani (a Pakistani-American writer and former politician [being a member of the National Assembly of Pakistan (MNA) between 2008 and 2012]) has referred to as 'a drip-drip genocide of Christians in Pakistan'.
As part of the persecution of Christians in Pakistan, it was in October, 2001 that gunmen on motorbikes killed 18 people after opening fire on a Protestant congregation in the Punjab Province of the country. Similarly, five people (including an American schoolgirl and her mother) lost their lives when a church in Islamabad was attacked in March, 2002. Three nurses were also killed, as a result of throwing grenades on a church in the grounds of a Christian hospital in north-west Pakistan, close to Islamabad, in August, 2002.
It was again another attack on the "Peace and Justice Institute", in Karachi on 25 September, 2002 in which two terrorists killed seven Christians by shooting them in the head. Correspondingly, three young girls were murdered in a hand grenade attack on a church near Lahore on Christmas Day, December, 2002.
Then, it was the 22nd of September, 2013 that, no less than 78 people, including 34 women and 7 children, lost their lives and more than 100 others injured when an over 10-year-old All Saints Church in Peshawar was targeted by a suicide attack after a service on Sunday morning took place.
Many Christians have been persecuted in Pakistan under Pakistan's blasphemy laws, one famous among such blasphemy cases is 'Asia Bibi Blasphemy Case', according to which, Aasia Noreen or commonly known as Asia Bibi (a Pakistani Christian woman) was convicted of blasphemy by a court in Pakistan and was sentenced to death by hanging in November, 2010, but was acquitted by the Supreme Court of Pakistan in October, 2018.
In the same way, the Pakistani Christians have been victimized and mistreated continuously on various such other occasions until now. Nevertheless, there is a recent news, reported on Persecution.org (International Christian Concern) on September 06, 2020, entitled "Christian Family in Pakistan Shot for Purchasing House in 'Muslim Neighborhood,'" according to which, Salman Khan and his sons (who claimed to be Muslims) attacked Nadeem Joseph (a Christian Pakistani) and his family on June 04, 2020 for buying a house and moving into it in the TV Colony [or Sawati Phatak Colony, as emerged in another report in Asia News] of Peshawar (the capital of Khyber Pakhtunkhwa Province of Pakistan), thus, opened fire and shot both Nadeem Joseph and his mother-in-law, in order to discourage and deter other non-Muslims (particularly Christians) from buying properties and settling in Muslim neighbourhood in the future.
Qasim Swati is a freelance journalist, writer and human rights activist, based in the UK, and can be reached at https://qasimswati.com or mailto:info@qasimswati.com.