Human Rights
Recent
The Potential Devastating Repercussions of the Ongoing Coronavirus Pandemic for Refugee Camps Globally: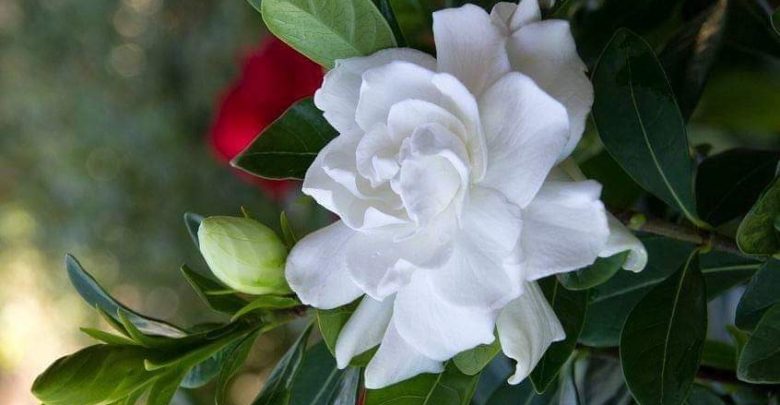 By Qasim Swati (United Kingdom)
A refugee is a person who has been forced to leave their country in order to escape war, persecution, or national disaster or this can be someone who has escaped from their own country for political, religious, or economic reasons or because of a war. Nonetheless, the legal definition of the term "refugee", as set out at Article 1A (2) of the Refugee Convention or the 1951 UN Convention on the Status of Refugees, is given as such: "Owing to well-founded fear of being persecuted for reasons of race, religion, nationality, membership of a particular social group or political opinion is outside the country of his nationality and is unable or owing to such fear, is unwilling to avail himself of the protection of that country; or who, not having a nationality and being outside the country of his former habitual residence is unable, or owing to such fear, unwilling to return to it."
Similarly, an asylum seeker is a person who has left their home country as a political refugee and is seeking asylum in another or someone who leaves their own country, often, for political reasons or because of war, and who travels to another country hoping that the government will protect them and allow them to live there.
There are some 70.8 million forcibly displaced people throughout the world, according to the statistics, issued by the UNHCR (the UN Refugee Agency). 41.3 million out of the total 70.8 million forcibly displaced people are those to be classed as 'internally displaced persons', who, according to the United Nations Guiding Principles on Internal Displacement, are "persons or groups of persons who have been forced or obliged to flee or to leave their homes or places of habitual residence, in particular, as a result of or in order to avoid the effects of the armed conflict, situations of generalized violence, violations of human rights or natural or human-made disasters, and who have not crossed an internationally recognized state border." 25.9 million of such people are refugees, but more than 50% of them are under the age of 18, as claimed by the UNHCR.
Due to persecution or conflict, about 37,000 people are forced to flee their homes on a daily basis, as reported by Relief-Web (the largest humanitarian information portal in the world, founded in 1996), published on 20 June, 2019, on World Refugee Day.
The five top refugee-hosting countries in the world are Turkey (with 3.7m refugees), Pakistan (1.4m), Uganda (1.2m), Sudan (1.1.m) and Germany (1.1m), while 57% of the refugees, under the management of the UNHCR, come from three countries, e.g., Syria (6.7m), Afghanistan (2.7m) and South Sudan (2.3m).
There are many refugee camps in the world, of which the Kakuma Refugee Camp (northwestern Kenya) is the largest in the world, with a population of around 184,550 (mainly from South Sudan and Somalia). The Hagadera Refugee Camp is another such camp in Kenya, with some 105,998 refugees from Somalia and being the second largest in the world.
Similarly, Dagahaley Refugee Camp (Kenya) with 87,223 refugees, primarily, from Somalia; Ifo Refugee Camp (Kenya) with 84,089 refugees, basically, from Somalia; Zaatari Refugee Camp, situated in northern Jordan, with 77,781 refugees, primarily, from Syria; Yida (South Sudan) with 70,331 refugees, primarily, from Sudan; Katumba (Tanzania) with 66,416 refugees, mainly, from Burundi; Pugnido (Ethiopia), accommodating 63,262 refugees from South Sudan; Panian (Pakistan), having 62,264 refugees, primarily, from Afghanistan, and Mishamo (Tanzania) with 62,264 refugees, primarily, from Burundi are some of the camps for helping refugees from all over the world.
Refugee camps are, often, un-hygienic, due to lack of infrastructure and crowding that leads to the creation and spread of epidemics and infectious diseases, like the current COVID -19 Pandemic. There are reports of Coronavirus cases in several refugee camps in various parts of the globe. On April 09, 2020, Elliott Davis (a graduate of Merrill College of Journalism of University of Maryland and a year-long News intern) has reported in the U. S. News & World Report about an increase of Coronavirus cases in refugee camps, as "As more cases of COVID -19 appear in refugee camps around the world, experts are sounding the alarm over the vulnerabilities of displaced people during the pandemic."
Among others, there are Coronavirus cases' reports in refugee camps in France, Greece and in some of the coastal city of Cox's Bazaar's more than 34 refugee camps, in Bangladesh, where there are over 1 million Rohingya refugees accommodated.
There is another report about the same issue by Samuel Lovett, published in The Independent on 11 April 2020, which reads as: "It's going to be a death sentence': Refugee camps and the Coronavirus catastrophe waiting to happen."
John Psaropoulos is an independent journalist, based in Athens, who reported on the impact of Coronavirus disease on asylum seekers in Greece on Aljazeera.com on Saturday, 25 April 2020 in these words: "Dozens of asylum seekers contract COVID – 19 in Greece. In southern Greece, 470 asylum seekers have been placed under quarantine in a hotel."
If the rise in COVID – 19 cases in  the various refugee camps, existing in different countries of the world, continues, and if the situation is not handled and coped with, properly, this will prove to be a horrific devastation for refugees across the world.
Qasim Swati is a freelance journalist, writer and human rights activist, based in the UK, and can be reached at https://qasimswati.com or mailto:info@qasimswati.com.