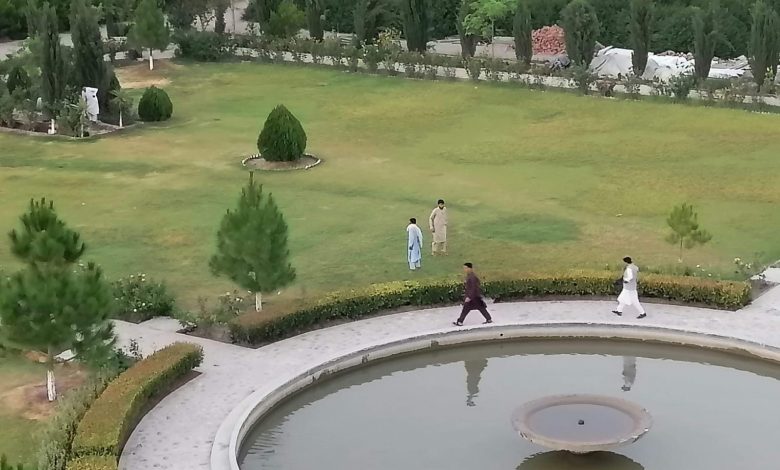 By Qasim Swati (United Kingdom)
Sharing its borders with China in the northeast, Pakistan in the east and south, Iran in the west and Tajikistan, Uzbekistan and Turkmenistan in the north, the Islamic Republic of Afghanistan has a population of about 32,225,560 inhabitants (as estimated in 2019), while occupying 251,830 sq mi (652,230 square kilometres) of the world's total land area, with Kabul as its largest city and capital.
Afghanistan is one of the most dangerous and perilous battlefields of the world, which has experienced several wars during the last more than four decades. The decades-long wars have left the country with a massive destruction of infrastructure, political instability, sluggish economy, millions of people dead, many injured, orphaned and widowed.
It is estimated that there are around 2.5 million widows in Afghanistan, as reported in the AFP (a leading global news agency) on June 23, 2017, under the title "Afghanistan's 'Hill of Widows' Live In A World Apart". However, only those of such widows get just $150 each from the government annually whose husbands were killed in fighting. Most of them are not educated and have to stay secluded in their homes. They do not get the facilities of life they deserve to have as humans and face miscellaneous financial, social and other problems, while having unsatisfactory living conditions.
Another report, published in The Daily Outlook Afghanistan (the first and leading independent English newspaper in Afghanistan) by Hamid Bamik on June 24, 2018, titled "Afghanistan: The Country of Widows" has estimated the number of widows in Afghanistan to be between 600,000 to 2 million. The report has discussed many economic, educational, psychological, legal, health, nutritional and social, cultural and familial issues and problems, among others, faced by widows in Afghanistan.
Generally, women in conservative, man-dominated and traditionalist societies, like Afghanistan, Pakistan, India, Bangladesh and many other such communities across the world, are not treated as equal to men, but they become more vulnerable and exposed to domestic violence, social inequality, lack of respect, paucity of fair treatment, sexual violence, forced labour, forced marriage, precarious and uncertain economic situation, abnormal living conditions, neglect and unavailability or shortage even of basic human needs (in many cases) after losing their husbands.
Thus, after becoming widowed in Afghanistan, the majority of women are confronted with a lot of problems where they are not treated in a way that they deserve as human beings. On the contrary, most of them are neglected by others in their society, including their own close relatives and even family members.
Being patriarchal societies, women in Afghanistan and other such countries globally, are considered and treated as chattels of the family, owned by its male members. Consequently, most of the widows are not allowed to remarry a person of their own choice or someone coming from outside their husbands' families or somebody not belonging to their in-laws, as women are thought to be the honour for a family in a Pashtun society.
As a result, a widow, in many cases, either has to live single (without being remarried) or she will have to enter into the state of a levirate marriage, where she has to marry her brother-in-law (the brother of her deceased husband) or any other close male relative of the family, in case, her late husband has left no brothers behind.
As already referred to, a large number of widows in Afghanistan are faced with many economic challenges, where they will have to support their children or dependents financially and take care of them. This is the reason why there were some 70,000 widows in Afghanistan who were the only breadwinners or the sole earners in their families, as reported in The Daily Outlook Afghanistan on June 24, 2018 by Hamid Bamik.
On one hand, widows in Afghanistan do not get enough support from the government for living a normal lifestyle in the society, where they face many hardships, difficulties and issues. On the other hand, many of them are not treated properly and fairly in a way that they deserve, and neglected by their own relatives, family members and the society as a whole, which is not only bad for the welfare of widows in the country at present, but can also prove to be very detrimental for the society in the long run.
Qasim Swati is a freelance journalist, writer and human rights activist, based in the UK, and can be reached at https://qasimswati.com or mailto:info@qasimswati.com.