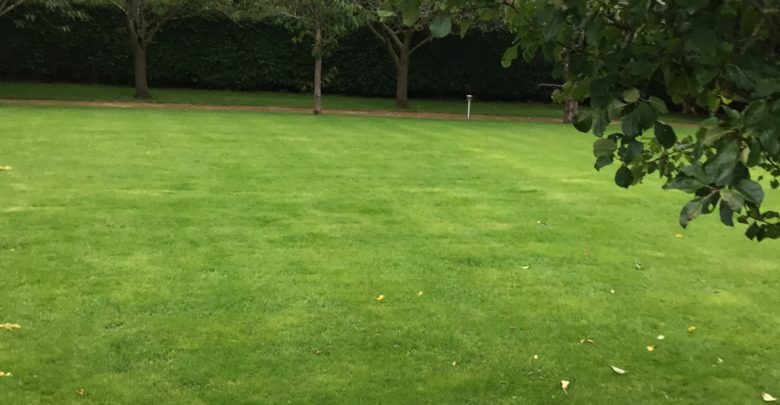 By Qasim Swati (United Kingdom)
The word 'Kashmiri' means someone or something, relating to Kashmir, its people, or their language. This also means a native or inhabitant of Kashmir. The Kashmiris are an ethnic group, native to the Kashmir Valley of Jammu and Kashmir, speaking an Indo-Aryan Dardic language, called Kashmiri (Munshi, S., 2010).
Although most of the ethnic Kashmiris do reside in the actual Kashmir (the Kashmir Valley), yet some of such ethnic Kashmiris live in other parts of Jammu and Kashmir as well. However, they can also be found in such other areas or districts of the Princely State of Jammu and Kashmir, as the Neelam Valley and Leepa Valley of northern Azad Kashmir and Kishtwar, Reasi, Ramban and Doda districts, Jammu and Ladakh, etc. Besides ethnic Kashmiris, other ethnic groups also live in the Jammu and Kashmir State, who are known as Ladakhis, Baltis, Paharis/Pahadi or Parbati, Dogras and Gujjars or Gurjars.
Broadly speaking, both residential and ethnic factors and aspects are taken into account, while defining Kashmiris, as some people call themselves, as 'Kashmiris' by ethnicity, whereas others consider themselves, as 'Kashmiris', because they live or have lived in any of these areas, included in the former Princely State of Jammu and Kashmir or even their ancestors used to abide in this region at some point in the past. For instance, the majority of the residents of Azad Kashmir are not Kashmiris by ethnicity, but they still deem themselves as 'Kashmiris'.
Most ethnic Kashmiri Muslims are descendants of Kashmiri Buddhists and Pandits. The people of Jammu and Kashmir believe in various religions and beliefs, like Islam, Hinduism, Sikhism, Buddhism, Christianity and Jainism, with Muslims being as the majority population.
Some of the languages, spoken by the people of Jammu and Kashmir, include Kashmiri, Hindi, Dogri (an Indo-Aryan language, spoken by, approximately, five million people in India and Pakistan), and Punjabi, among others.
The different surnames, retained and used by Kashmiris, include such as, Teng, Raina, Dar/Dhar, Kaul, Hakim (Brower & Johnson, 2016, p. 130), Sheikh, Yatoo, Rather, Parry, Nayak, Wain, Mantu, Magre (Magray), Tantre (Tantray), Dar (Kashmiri Pandit), Pandit (Brahmin), Lone and Butt/Bhat (Proceedings – Indian History Congress, Volume 63, Indian History Congress, 2003, p. 867). The Muslims also retained their Hindu caste – names known, as Krams, e.g., Tantre, Nayak, Magre, Rather, Lone, Bat, Dar, Parry, Mantu, Yatoo and so on.
There is also a theory about the ethnic origin of 'Kashmiris' known as 'Theory of Kashmiri Descent from Lost Tribes of Israel', first, suggested by Al – Biruni (a renowned Persian Muslim scholar of 11th-century) ("Kashmir". Jewish Virtual Library, 2012).
The theory was further discussed by Francois Bernier (a 17th-century French physician and traveller) and Sir Francis Edward Younghusband (a British Army Officer, spiritual writer and explorer) (Quraishi, Humra, 2004, p. 37). The same theory was further promoted and supported by the founder of the Ahmadiyya Movement (Mirza Ghulam Ahmad) in 1899 by saying 'Jesus Christ had travelled to Kashmir in order to find the lost tribes of Israel and preach them, after Jesus survived the crucifixion', as claimed by Mirza Ghulam Ahmad. He even went on to claim that Jesus died in Kashmir and was buried in Srinagar after living in Kashmir for some time and having children as well.
There is a huge list of prominent, renowned, notable and famous people of Kashmiri origin, who have played a significant role in various fields of life in different parts of the world. There have been (and are still) many leading Kashmiri politicians, philosophers, historians, poets, authors, saints, mystics, educationists, scholars, sports-people/sportspersnons, journalists, visual and performing artists, army officers, jurists, bankers, diplomats, administrators and activists, who have built their reputation in their respective fields and areas of specialism globally.
Some of the celebrated Kashmiri poets and authors include Allama Muhammad Iqbal (1877 – 1938) a globally famous Muslim poet and philosopher; Abdul Ahad Azad (1903 – 1948) a famous Kashmiri poet; Agha Shahid Ali (1949 – 2001) a Kashmiri-American poet; Basharat Peer, a prominent Indian political commentator, script writer, author and journalist, coming from Kashmir and presently based in New York City; Amin Kamil (1924 – 2014) a Kashmiri short story writer and poet; Ghulam Mohammed Giri/Marghoob Banihali, a Sahitya Akademi Award winner Kashmiri poet from Bankoot, Banihal, the State of Jammu and Kashmir; Moti Lal Kemmu (1933 – 2018) a renowned contemporary playwright, born in Srinagar; Momin Khan Momin (1800 – 1851) a famous Urdu late Mughal era poet, known for his Urdu ghazals (a form of amatory poem or ode, originating in Arabic poetry); Dr. Nyla Ali Khan, born in 1972, a Professor, writer and granddaughter of Sheikh Abdullah; Shyam Lal Sadhu (1917 – 2012), a well-known poet, scholar, professor, historian, folklorist and writer; Syed Zulfiqar Ali Naqvi (born in 1965 in Mendhar, Poonch, Jammu and Kashmir), an Urdu poet and English lecturer; Pandit Shivkumar Sharma (born in 1938 in Jammu), an Indian music composer and Santoor player (Santoor being a folk instrument from Kashmir); Kuldeep Kumar Koul/aka Billu, Kuldeep Koul (born in 1962 in Srinagar) is a philosopher, author, professional engineer, editor and columnist, etc.
History has seen many well-known politicians of Kashmiri origin, but this is not easy to mention all of them in the current article. Nevertheless, some of such prominent politicians of Kashmiri descent or ancestry include Birbal/Mahesh Das Bhat or Raja Birbal (1528 – 1586) the Grand Vizier (Wazir-e-Azam) or Chief/Prime Minister of the Mughal administration during the reign of Emperor Akbar; Birbal Dhar, an early 19th-century Kashmiri Resistance Movement leader who convinced Maharaja Ranjit Singh (the Sikh ruler) to attack Kashmir in 1819 and end the Afghan rule; Abdul Ghani Lone (1932 – 2002) a politician, lawyer and founder of the People's Conference; Asiya Andrabi (born in 1962) a Kashmiri separatist leader and founding leader of Dukhtaran-e-Millat (Daughters of the nation); Bakshi Ghulam Mohammad (1907 – 1972), Prime Minister of Jammu and Kashmir since 1953 till 1963; Begum Akbar Jehan Abdullah (1907 – 2000), the wife of Abdullah Sheikh and three-time Chief Minister of Jammu and Kashmir; Ghulam Mohammad Sadiq (1912 – 1971), the Prime Minister of Jammu and Kashmir from 1964 1965; Jawahar Lal Nehru (1889 – 1964) the first Prime Minister of Independent India; Indira Priyadarshini Gandhi (1917 – 1984), the first and, to date, the only female Prime Minister of India, and daughter of Jawahar Lal Nehru; Muhammad Ishaq Dar (born in 1950), a former Finance Minister of Pakistan; Khurshid Hasan Khurshid (1924 – 1988), the first elected President of Azad Kashmir; Maqbool Butt (1938 – 1984), co-founder of the JKLF Party; Mehbooba Mufti (born in 1959 in Bijbehara, Jammu and Kashmir), a Kashmiri female politician, a former Chief Minister of Jammu and Kashmir and member of the 14th Lok Sabha; Sardar Muhammad Abdul Qayyum Khan (1924 – 2015), former President and Prime Minister of Azad Kashmir; Muhammad Ibrahim Khan (1915 – 2003), founder and first President of Azad Kashmir; Motilal Nehru (1861 – 1931) President of the Indian National Congress and an Indian independence activist; Mian Muhammad Nawaz Sharif (born on 25 December, 1949), being the 12th, 14th and 20th Prime Minister of Pakistan; Rajiv Gandhi (1944 – 1991), the former Prime Minister of India; Mian Muhammad Shehbaz Sharif (born in 1951), a prominent politician in the politics of Pakistan and being the Chief Minister of Punjab, Pakistan; Sheikh Rasheed Ahmad (born in 1950 in Rawalpindi), a prominent Pakistani politician; Lord/Baron Nazir Ahmed (born in Mirpur, Azad Kashmir) the Member of the House of lords, Lord Temporal, resident of Rotherham (a large town in South Yorkshire, England), etc.
Besides their achievements in the field of arts, literature and politics, various people of Kashmiri origin have militarily played an enormous role in India and Pakistan as well. Some of the famous Kashmiri military officers include such names, as Brij Mohan Kaul (1912 – 1972), a Lieutenant General in the Indian Army, who commanded the Indian forces in the Sino-Indian War in 1962; Mohammad Asghar Khan (1921 – 2018), the First Air Force Chief Air Marshal of Pakistan; General Muhammad Aziz Khan, a retired four-star rank army general in the Pakistan Army, who served as Chairman of the Joint Chiefs of Staff Committee; Air Chief Marshal Mushaf Ali Mir (1947 – 2003), was an influential statesman and a four-star air force general who served as the Chief of Air Staff of the Pakistan Air Force (PAF); Air Chief Marshal Swaroop Krishna Kaul, a former Chief of the Air Staff of the Indian Air Force; Air Chief Marshal Tahir Rafique Butt, a retired air officer, who served as the 13th Chief of Air Staff of the Pakistan Air Force; General Tapishwar Narain Raina (1921 – 1980) (the holder of Padma Bhushan, the third-highest civilian award in the Republic of India, was a senior army officer and a diplomat who served as the Chief of Army Staff of the Indian Army since 1975 to 1978.
Qasim Swati is a freelance journalist, writer and human rights activist, based in the UK, and can be reached at https://qasimswati.com or mailto:info@qasimswati.com.