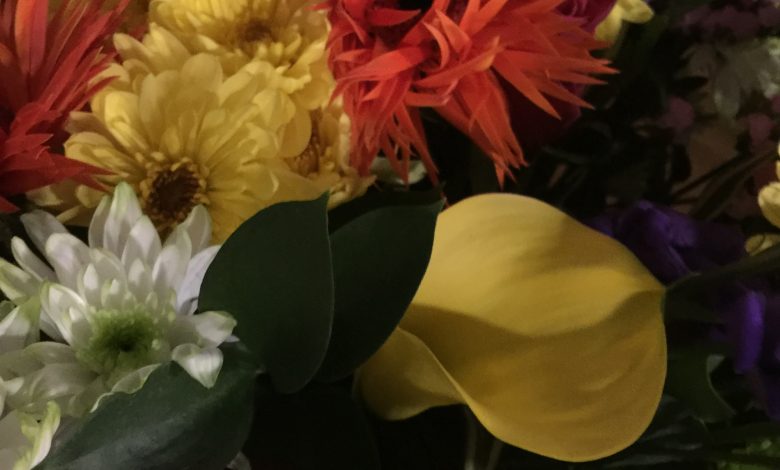 By Qasim Swati (United Kingdom)
"Suicide by Ahmedabad's Woman 'Aisha' over Dowry Triggers Outrage on Social Media" some shocking news, as reported on clarionindia.net on March 1, 2021, regarding the dowry-related death of a 23-year-old Ayesha Banu Makrani from Ahmedabad, Gujarat, India, who ended her life on Thursday, February 25, 2021, by jumping into the Sabarmati River, in a response to domestic violence by her Rajasthan-based husband and in-laws, while trying to demand dowry from her.
This is just one example of women's rights violations in the form of a dowry death in some of today's societies. Dowry is an amount of money or property that a woman's parents give to the man she marries, but this is not a new custom. Instead, dowry is an ancient tradition, found in various parts of the world, even in the past, because dowry has been mentioned as an already-existing custom in an ancient Babylon (circa 1894 BCE), as recorded in the Code of Hammurabi (a Babylonian writing on law from 1755 – 1750 BC).
As such, the practice of dowry is an immemorial custom that existed in various forms in different regions of the globe in the past, including Babylon, Ancient Greece, Roman Empire, Indian subcontinent, Russia, England, Romania, China, United States of America, Mexico, Canada and Brazil, etc.
The custom of dowry is one of the main causes of women's rights violations these days and does exist in a deteriorating form in various countries of the world. The current practice of dowry can be found in Bosnia, Serbia, Morocco, Tajikistan, Egypt, Azerbaijan, Iran, Turkey, Afghanistan, Sri Lanka, Nepal, Bangladesh, Pakistan and India, among others.
The existing dowry system is responsible for committing many social evils and crimes in the society, as this has destroyed a large number of the family lives and damaged normal social norms and relationships.
The current dowry practices create miscellaneous problems for the society and can lead to numerous kinds of crimes, like domestic violence (including coercion, isolation and intimidation of and sexual, economic, emotional and physical violence against brides), cruelty (like verbal and physical attacks, harassment and torture of a bride by her husband and/or in-laws), dowry deaths (involving different methods, such as, suicide, acid attacks, strangulation and poisoning of a woman and bride burning) and so on.
Every year, thousands of women lose their lives, due to the existence of dowry custom, particularly in certain countries, such as India, Pakistan, Iran and Bangladesh. For instance, there were 7,146 dowry deaths in India in 1998; 8,172 in 2008; 8,331 in 2011, and 8,233 in 2012, according to the Indian National Crime Record Bureau. Thus, India has by far the highest number of dowry-related deaths in the world, and issues-related to dowry pave the way for 1.4 deaths, annually, per 100,000 women in India, as claimed by the same Bureau.
Nevertheless, the rival neighbouring country of India (Pakistan) is not lagging far behind the rest of such other countries, when this comes to dowry-related deaths and violence in the region, because Pakistan is having the highest reported number of dowry death rates per 100,000 women in the world (even higher than that in India), with rates exceeding 2.45 deaths per 100,000 women from dowry violence annually, at the rate of more than 2,000 dowry deaths each year, as reported.
Besides India, Pakistan and such other countries, there are reports of many dowry-related deaths in Iran and Bangladesh as well, because brides between 0.6 and 2.8 per 100,000 women are reported to die annually in Bangladesh, resulting from dowry-related violence, as estimated recently, while a significant number of dowry-related deaths and violence are also said to happen in Iran, as dowry is a tradition, existing in Iran since earliest times.
The Universal Declaration of Human Rights is a milestone document in the history of human rights, proclaimed by the United Nations General Assembly in Paris on 10 December, 1948, setting out, for the first time, fundamental human rights to be protected universally, and clearly classifying such crimes against women in the name of dowry, as human rights violations and abuses. Therefore, in light of the UDHR, women must be respected and treated fairly, as Article 1 of the Declaration says that "All human beings are born free and equal in dignity and rights." So, men or husbands do not have any right to treat their women and wives brutally and disgracefully.
Similarly, women or brides should not be discriminated against on the basis of their sex or gender, as Article 2 of the UDHR has clearly stated that "Everyone is entitled to the rights and freedom, set forth in this Declaration, without distinction of any kind, such as race, colour, sex, language, religion, political or other opinion, national or social origin, property, birth or other status."
In the same way, women should not be killed or encouraged to commit suicide due to issues, in relation to dowry, because Article 3 of the Declaration declares that "Everyone has the right to life, liberty and security of person."
Likewise, women or brides are not supposed to be treated as slaves, because Article 4 of the Universal Declaration of Human Rights proclaims that "No one shall be held in slavery or servitude and slavery and the slave trade shall be prohibited in all their forms."
Besides, men or bridegrooms and in-laws are not allowed to torture their brides, because Article 5 of the same Declaration makes it clear that "No one shall be subjected to torture or to cruel, inhuman or degrading treatment or punishment."
Last but not least, women should be given the opportunity to enjoy their lives as happy married people and not to be forced to end their lives, instead, as a result of dowry-related matters, because they are entitled to their conjugal lives, as stated in Article 16 of the UDHR, as: "Men and women of full age, without any limitation due to race, nationality or religion, have the right to marry and to found a family life. They are entitled to equal rights as to marriage, during marriage and at its dissolution………"
Qasim Swati is a freelance journalist, writer and human rights activist, based in the UK, and can be reached at https://qasimswati.com or mailto:info@qasimswati.com.