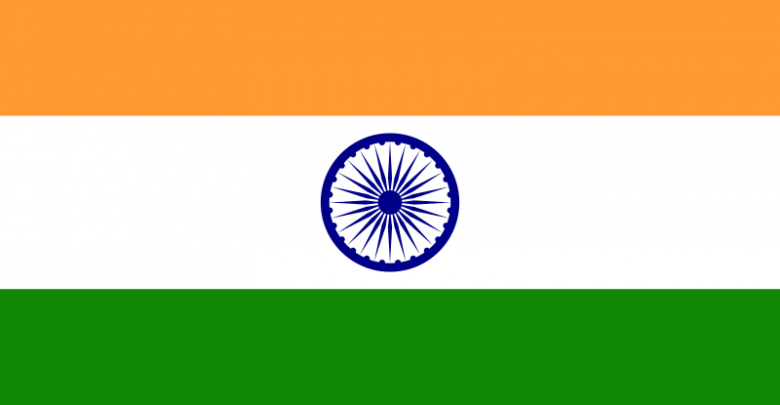 By Qasim Swati (United Kingdom)
While getting unbelievable coverage from the media for the last around three months or so, Coronavirus Pandemic has turned the world's attention towards itself from the human rights violations and abuses, taking place in various parts of the world. Currently, human rights are violated in several countries of the globe, including Yemen, Libya, Iraq, Syria, Sudan, Myanmar, Afghanistan, the Democratic Republic of Congo (DRC) and India (specifically in the Indian-Occupied Kashmir).
Similarly, India is home to, approximately, 11.1% of the global Muslim population, the largest Muslim-minority population globally and about the world's second-largest Muslim population with about 201,013,379 Muslims (2018 estimate), according to the 2016 Annual Report of the United States Commission on International Religious Freedom (USCIRF).
Being the second-largest religion of the country, Islam is as old to India as since around 636 CE or 643 AD or even older, as it is evident from the existence of the first two mosques in India, built by seafaring Arab Merchants, i.e., the Barwada Mosque in Ghogha (a census town in Bhavnagar District in the state of Gujarat, India), built before 623 CE, and the Cheramaan Juma Mosque (629 CE) in Methala, Kodungallur Taluk, Thrissur District in the Indian state of Kerala.
The Indian Muslims have played and are still playing a prominent role in the political, economic, cultural, military, educational, agricultural, medical, scientific, architectural and judicial system of India. They have made so many sacrifices for the development, fame, well-being and prosperity of the country and are proud to be Indians, but there has been a continuous violence against them in different forms in their own country of birth (India) where they were born and grew up.
Although there are some places in India where Hindus and Muslims live peacefully, yet Muslims have been persecuted and are still tortured in other states, cities, villages and regions of India at the hands of members of various Hindu fanatical and nationalist organisations, like Rashtriya Swayamsevak Sangh (RSS), Vishva Hindu Parishad/VHP (an Indian right-wing Hindu organisation, based on the ideology of Hindu nationalism), Bajrang Dal (a religious militant organisation, forming the youth wing of the Vishva Hindu Parishad, founded on 1 October, 1984 in Uttar Pradesh), and Hindu nationalist political parties, such as, Bharatiya Janata Party (BJP) and Shiv Sena (a right-wing Marathi regional and Hindu nationalist political party, founded on 19 June, 1966 by cartoonist Bal Keshav Thackeray).
The 2020 Delhi Riots, starting in North East Delhi on the night of 23 February 2020, in the form of multiple waves of rioting, destruction of properties and bloodshed, leaving 53 people dead, most of them Muslims, more than 200 injured, 2,200 arrested and destroying many properties, were not the only anti-Muslim campaign that the Indian Muslims have gone through in the history of India, but this was just one in a series of violence, perpetrated against Muslims on the Indian soil for the last several decades.
Anti-Muslim violence in India, often, takes place in the shape or guise of attacking Muslims by Hindus, usually, referred to as 'communal riots' in the Indian society, where minority Muslim communities are harassed and attacked by the majority Hindu communities. There are so many examples of such anti-Muslim riots in Indian history, but the largest occurrences of such type include Direct Action Day or 1946 Great Calcutta Killings; Riots & Killings in Bihar and Garhmukteshwar in 1946 after Noakhali Riots in East Bengal (even before the partition of the Indo-Pak sub-continent); the 1947 Slaughter or Massacre of Muslims in Jammu; Killing of Muslims, at a large scale, after the Operation Polo in Hyderabad; Riots against Muslims in Kolkata/Calcutta as a backwash or repercussion of 1950 Barisal Riots and East-Pakistan Riots in 1964; the  1969 Gujarat Riots; the 1984 Bhiwandi Riots; the Gujarat Riots of 1985, beginning in February, 1985 and lasting till October, 1986; the Bhagalpur Riots of 1989; the 1983 Nellie Massacre; the Bombay Riots 1992 – 1993; the 2002 Gujarat Violence or Riots, which left 1,926 to more than 2,000 people dead and over 2,500 injured, and the Muzaffarnagar Riots of 2013, which resulted in 62 deaths, at minimum, 42 of them being Muslims and 20 Hindus, whilst this violence left as many as 93 people wounded and displaced over 50,000 more.
There are various causes of violence against Muslims in India. Some of such roots or starting points include the persisting and surviving resentment of some Hindus (specifically Hindu nationalists) towards the control of Muslims over Indian soil for many hundred years; the violent partition of India that left a number of Muslim population as a minority in the current India and split the unity of pre-partition India by creating a separate and independent Muslim country in the name of Pakistan; some policies set up for the Indo-Pak sub-continent by the British Raj/Crown Rule in India from 1858 to 1947; the negative role of several Hindu nationalist political parties and organisations; Indian cultural nationalism; several economic factors; the significant role,, played by demography, in Indian elections, and the activities of anti-India and anti-Hindu militant groups in Kashmir and Pakistan, etc.
Last but not least, the concept of Hindutva (Hindu-ness) is the main basis of anti-Muslim violence in India, which is an obvious form of Hindu nationalism and, according to the Oxford English Dictionary, is 'originally the state or quality of being Hindu'. It is based on the notion of Hindu nationalism, seeking to establish the hegemony, dominance, leadership or supremacy of Hindus and the Hindu way of life.
Qasim Swati is a freelance journalist, writer and human rights activist, based in the UK, and can be reached at https://qasimswati.com or mailto: info@qasimswati.com.