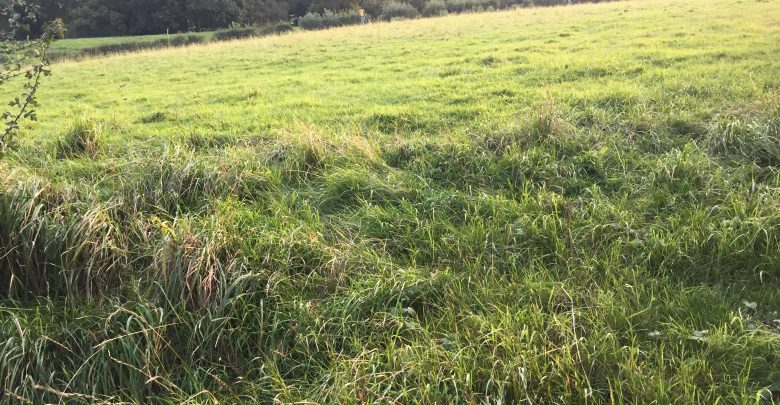 By Qasim Swati (United Kingdom)
Man (human being) has been appointed as a vicegerent or representative of God on Earth, but humans have been in a constant fighting, competition, race, and antagonism against each other since their advent on this planet. Instead of bringing peace to this world, they have fought many wars against each other in the past, including the two world wars – World War I (1914 – 1918) and World War II (1939 – 1945), in which millions of people lost their lives and millions of them got injured, along with a huge damage to the world economy and other colossal destruction to the global infrastructure.
At the moment, the United States and China are involved in economic war with each other, while Russia is trying to strengthen and spread its influence onto different countries of the world by applying different strategies, tactics and policies. There have been several ongoing civil wars in many parts of the world, including Libya, Yemen, Syria, Iraq, Afghanistan, Sudan, the Philippines and such other regions of the world, where humans kill other human beings and commit many human rights violations. On one hand, human beings are faced with Islamist extremism in certain countries, some Buddhist religious fanatics in Myanmar and some Hindu nationalist and fanatical groups in India. On the other hand, people are suffering at the hands of far right white extremist groups in various countries of the world.
Scientists invent and make new types of weapons every day, ranging from pistols, guns and Kalashnikovs to atom bombs, hydrogen bombs and other weapons of mass destruction (WMDs), leading to the present uncertain situation, killings and massacres of people, violations of many human rights and destruction of world peace.
On 23 February, 2020, North East Delhi saw a series of riots against Muslims in India by Hindu extremist groups that left, at least, 49 people dead, most of whom being Muslims, and destroyed mostly Muslim-owned properties, including 4 mosques being set ablaze by rioters. Similarly, many human rights are being violated in the Indian-Occupied-Kashmir by the Indian government and Indian security forces, where innocent Kashmiris are targeted and silenced by denying them their right of self-determination. The same situation does exist in Myanmar (Burma) and certain other countries of the world.
In the same way, human beings are deemed as enemies and tortured by other fellow human beings in different parts of the globe on the basis of colour, religion or belief, race, nationality, language, gender or sex, and other such factors, and people live in a society where rich become richer and poor poorer day by day. Humans maltreat, torture and kill each other for gratifying their lust, desire and greed for gaining power and benefiting from doing so in various ways. As a result, all the ethical and moral standards, rules and principles are put aside while human rights are being violated by human beings against others in order to achieve their specific aims, goals and objectives at any price.
But all these are man-made calamities and catastrophes, which nobody but humans themselves are responsible for. Now, this is our responsibility as humans to understand who our common enemy is. We must keep in mind that we are human beings in the first place, with different beliefs, colours, languages, nationalities, races, age groups, sex or gender, social and economic status, cultures, skills, qualities and characteristics. We must know that there are certain forces and things that are our common enemies. For example, we, as human beings, have to fight against different natural disasters, like storms, tsunamis, earthquakes, volcanic eruptions, tornadoes, hurricanes, floods, avalanches, landslides, droughts, wildfires/bush fires, and such other geological processes or disasters that kill many of humans every day and destroy their properties.
Likewise, there are various diseases or ailments due to which many human lives are lost on a daily basis, even though many of such deaths can be preventable, if managed properly and accurately. However, there are still certain diseases that are responsible for the majority of deaths in humans. For instance, there are top 10 fatal or deadliest diseases, as described by Ann Pietrangelo and Kimberly Holland on September 13, 2017, on the Healthline.com, like coronary artery disease or ischemic heart disease; lower respiratory infections; trachea, bronchus and lung cancers; stroke; chronic obstructive pulmonary disease; diabetes mellitus; tuberculosis; Alzheimer's disease and other forms of dementia; cirrhosis; and dehydration due to diarrheal diseases, etc. All these and many other such diseases, like AIDS/HIV, all kinds of cancer, various heart diseases and both diabetes type 1 and diabetes type 2 (as previously mentioned) etc., are responsible for killing a large number of people regularly.
In the same way, climate change is another major enemy of humans and a great challenge faced by them these days, which can do a gigantic destruction and harm to this Earth, if not managed and handled appropriately. This has done a lot of damage to the world recently in various forms, like floods, storms, bush fires and other such disasters. On one hand, we experience wildfires in California, bush fires in Australia and volcanic eruptions in New Zealand, Indonesia, the Philippines and other such countries. On the other hand, there are earthquakes, landslides and droughts in other parts of the world.  Deforestation is another big problem, confronted by us, which needs an urgent attention and prompt solution, otherwise it will make human life miserable, if not impossible on this Planet.
Above all, one great and common enemy of humans to be dealt with, at the moment, is the current Corona-virus Disease 2019 (COVID -19), originating from Wuhan, the capital of Hubei Province of People's Republic of China, has affected around 83 countries and territories, as of 4 March, 2020, with more than 95,000 confirmed cases, and over 3,200 deaths, with major outbreaks in Central China, South Korea, Italy, and Iran. It is a disease, belonging to any of a group of RNA (Ribonucleic Acid) viruses that cause a variety of diseases in humans and other animals or, according to World Health Organization, "Corona-viruses are a large family of viruses that cause illness ranging from the common cold to more severe diseases, like Severe Acute Respiratory Syndrome (SARS – COV), transmitted between people and animals, with common signs of infection, such as fever, cough, respiratory symptoms, breathing difficulties and shortness of breath."
Thus, human beings have to divert their energy, time, money and other resources from wasting on killing each other, destroying properties, ruining human lives and making this Planet a hell into spending on combating all lethal diseases, coping with all natural disasters and catastrophes faced by people, stopping bloodshed and civil wars in various parts of the world, bringing peace to this globe and making this Earth a better place for people to live on.
Qasim Swati is a freelance journalist, writer and human rights activist, based in the UK, and can be reached at https://qasimswati.com or mailto:info@qasimswati.com.