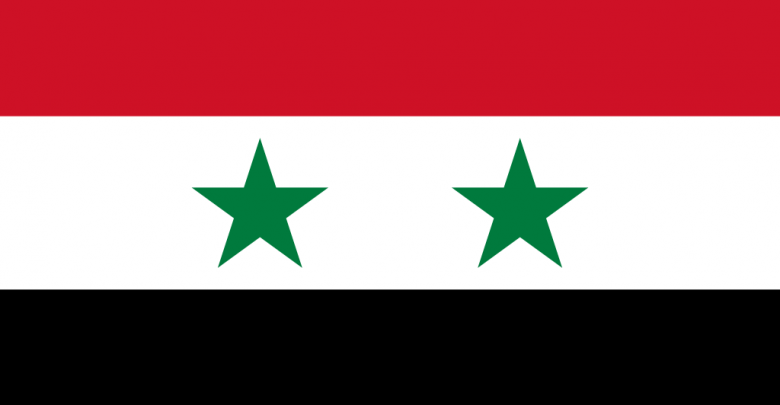 By Qasim Swati (United Kingdom)
"The United Nations is appealing for $336 million to assist 800,000 people over the next six months, as the UN agencies report that hundreds of thousands of civilians in the northwestern Syrian Province of Idlib are facing a humanitarian emergency and are in desperate need of life-saving assistance", reported by Lisa Schlein on February 05, 2020, on the voanews.com. Geir Pedersen, a UN envoy for Syria, said on Thursday, 06 February, 2020, and published in Daily Sabah (a Turkish pro-government newspaper, published in Turkey, and available in English, Russian, Arabic and German), that a humanitarian disaster has hit Syria's Idlib.
Despite a great production centre for olives, almonds, wheat, sesame seeds, cotton, tomatoes, grapes, figs and other fruits, especially cherries, and also having a significant historical importance in the world, Idlib has become a battlefield among various combatant forces for gaining their own particular interests, benefits and objectives during the present Syrian Civil War, started in 2011.
Whether it may be the anti-terrorist operations across Turkey's border into northern Syria, launched by Turkey since 2016, like Operations Euphrates Shield (2016), Olive Branch (2018) and Peace Spring (October, 2019) or the continuous strikes by Russia and Assad regime or attacks by rebel and opposition forces, but the main victims of such activities are the people of Idlib Governorate (Province), situated in northwestern Syria, bordering Turkey.
As published in Daily Sabah on February 07, 2020, some 1,300 civilians have been killed by the Assad regime and Russian forces even in the de-escalation zone since Turkey and Russia agreed to make Idlib a de-escalation zone in September 2018. Similarly, around 541,000 civilians have been displaced from the settlements in Aleppo's western and southern rural areas and southern and southeastern parts of Idlib since November 2019. The Syrian Civil War, erupted, almost, nine years ago, has made Turkey the world's biggest refugee-hosting country, as Turkey has taken in some 3.7 million people of Syria who fled their country
The ruthless bombing, conducting by Russia and Syrian regime, attacks by Turkish forces and rebel groups have made it impossible for the people of Idlib to survive. They are caught up among perpetual fighting and battles everywhere in Idlib and do not know what to do and where to go. Escape is the only temporary solution for these people to survive, but there are no open escape routes available for them, as neighbouring countries have repeatedly closed their borders with Syria, where these residents of the battle-stricken Idlib are not allowed to seek refuge or shelter anywhere, and, thus, leave them in a state of unending uncertainty, danger, confusion and devastation.
Hundreds of thousands of displaced people of Idlib do not have the facilities of meeting their basic human needs, as they are in despairing need of food, sanitation, water, shelter, emergency education, protection and healthcare.
Men, women, children, elderly and disabled people are suffering as a result of the ongoing Syrian Civil War who need an urgent, positive and productive response from the world community in order to live as humans like everyone else. Thus, this is the joint and utmost responsibility of the United Nations, the European Union, the Arab League and other such organizations to bring an end to the civil war in Syria and make this country a better place for its people to live in as respected and responsible human beings once more.
Qasim Swati is a freelance journalist, writer and human rights activist, based in the UK, and can be reached at https://qasimswati.com or mailto:info@qasimswati.com.