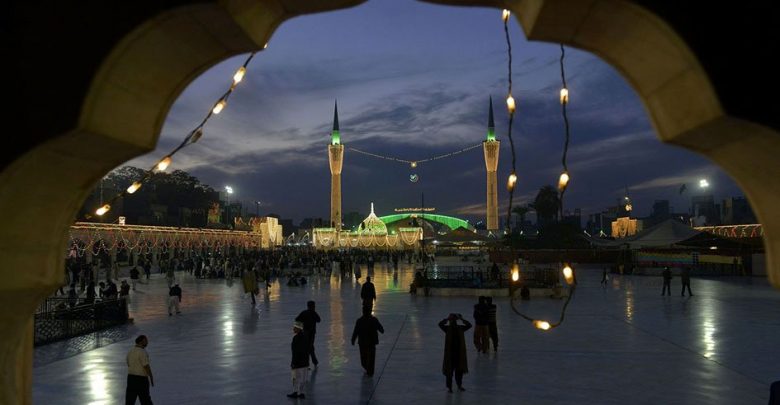 By Qasim Swati (United Kingdom)
There are different sources of income that people need to have for their survival. Some of these sources can be legal, like a capital gain, royalty income, rental income, dividend income, interest income, profit income and earned income; while any income coming from any number of criminal ventures, such as gambling, theft, drug sale and trafficking, embezzlement and other means of income originating from any sort of corruption are known as illegal sources of income. Sometimes we hear such words, as 'easy money', which means any money obtained by dubious means or for little work, but there is an oft-repeated phrase we often find in English language, both written and spoken, i.e., 'easy come, easy go', which is used, especially in spoken English to indicate that a relationship or possession acquired without effort may be abandoned or lost without regret; or said when something, specifically money, is easily got and then soon spent or lost.
We may have many such questions on our minds when we start thinking about the income and revenue, coming from shrines, located in various parts of Pakistan. Pakistan is not the only country where shrines exist, but examples of the existence of shrines can be found in such other countries of the world, as Morocco, Syria, Iraq, Iran, Afghanistan and India, as well.
There are many shrines in Pakistan, but the number of shrines operating under the Department of Auqaf (Endowments), according to the Pakistan Centre for Philanthropy (PCP), are 99, forty-two of which are situated in the province of Sindh, while forty-one in Punjab, nine in Khyber Pakhtunkhwa and seven in Baluchistan, respectively. Besides, there are many such shrines, existing in Azad Kashmir, too.
However, there are over 150 registered shrines in Pakistan, as mentioned by the Religious Affairs and Auqaf Department of the federal government. Nevertheless, there are a large number of shrines, operating independently, and managed by the heirs of the saints buried there or controlled by the claimants and monopolists of these shrines and other such mafia. The heirs of these holy personages, saints or Awliya are called 'gadee nasheens'.
Due to the importance and huge income of shrines, the government of Pakistan established the Department of Religious Affairs and Auqaf for effectively implementing and managing social welfare functions of shrines by nationalizing all shrines in 1960. "The Auqaf Organisation earns over Rs. 1.5 billion every year and millions from this amount go into the pockets of organisation's employees and contractors and the political hierarchy, which control the affairs of the autonomous body", as claimed by Iftikhar Alam in his article, titled "Havens of Corruption", published on October 28, 2018, in The Nation (an English-language daily newspaper, based in Lahore, Pakistan, since 1986.
While shedding some light on the existing corruption in the Auqaf Department, Iftikhar Alam has explained the income, generated by several shrines in Pakistan and also indicated a significant increase in the earnings of these shrines, meaning most of these shrines make a lot of money. Shrines are the only sort of business in Pakistan, which are flourishing, with substantial income increases day by day.
Accordingly, as mentioned in the aforesaid article, in 2017 – 2018, the total income from the shrine of Data Ganj Bakhsh (Lahore) amounted to Rs. 390 million (in the Pakistani currency) or divided by 199.90 (Pound sterling) = £1,950,975.48 and the income for the next year was estimated for amounting to Rs. 417 million or £2,086,043.02.
Similarly, the income of Baba Farid's Shrine reached Rs. 87 million or £435,217.60 in the same year, which is projected at Rs. 98 million or £490,245.12 in the year to come.
In the same way, the shrine of Mian Mir generated Rs. 10.7 million or £53,526.76, while its income is expected to hit the target of Rs. 12.7 million or £63,531.76 in the coming year. Likewise, Baba Bulleh Shah's Shrine made as much income as Rs. 25.4 million or £127,063.53 and can jump to Rs. 26.5 million or £132,566.28  by next year.
Consequently, the shrine of Pir Mian Sher Muhammad (Sharaqpur, Sheikhupura, Punjab) generated Rs. 4.5 million or £22,511.25 in the year 2017 – 2018 and is expected to reach the threshold of Rs. 4.9 million or £24,512.25 in the year 2018 – 2019.
Another such established source of income we have in the form of Hazrat/Hadhrat Pir Makki's Shrine, the total income of which was Rs. 21.9 million or £109,554.77, but it is forecast to earn as much as Rs. 22.8 million or £114,057.02 from the visits of its visitors, devotees, pilgrims and attendees in the year that follows.
Badshahi Mosque (Lahore) is another flourishing source of income that received an amount of Rs. 38.1 million or £190,595.29 from its visitors as its income in the year 2017 – 2018 and is hoped to increase its total income to Rs. 39 million in the Pakistani Rupees or £195,097.54 in Pound sterling in the forthcoming year.
Qasim Swati is a freelance journalist, writer and human rights activist, based in the UK, and can be reached at https://qasimswati.com or mailto:info@qasimswati.com.